If you're getting ready for your wedding day (or one of your friend's weddings, perhaps), then you should be looking forward to one of the best days of your life. You're going to have a great time, speak to people about how great it was forever, and you're going to show people the beautiful pictures, not to mention hang them up in your home. But… wait? What's that? Not your best man wearing an awfully tailored suit, or the groom with his pocket square all over the place. No no no, this won't do. If you're a man, this is for you, so listen up for some wedding day fashion tips to keep yourself looking sharp.
Get the tailoring done properly
If you still have an amazing suit somewhere in your closet, and you think that it's wedding appropriate attire, then you may not need to splash out on a new one. However, don't make the mistake of trying it on the day before the wedding, only to find that you've lost a lot of weight since then. You don't want to look like you've stolen somebody else's suit for the big day, so get your tailoring sorted early. Even if you buy a new suit from the store, you may need to have adjustments done, so don't leave it too late to get your measurements perfect.
Decide what your tie and pocket square situation is
Picking out a tie is an important job, and you need to get the pocket square to match. Are you going to go for a glossy tie, or a patterned tie, or a thin one, or none at all? Whatever you choose, you need to make sure that it looks good with the suit you're going to wear, and isn't too brash. If you're not going to be the groom, just make sure that you don't upstage him, as this is his big day and you don't want to steal the spotlight. And learning how to fold a pocket square before the day will be worthwhile, so that you can relax knowing that your outfit is sorted. Got all of that?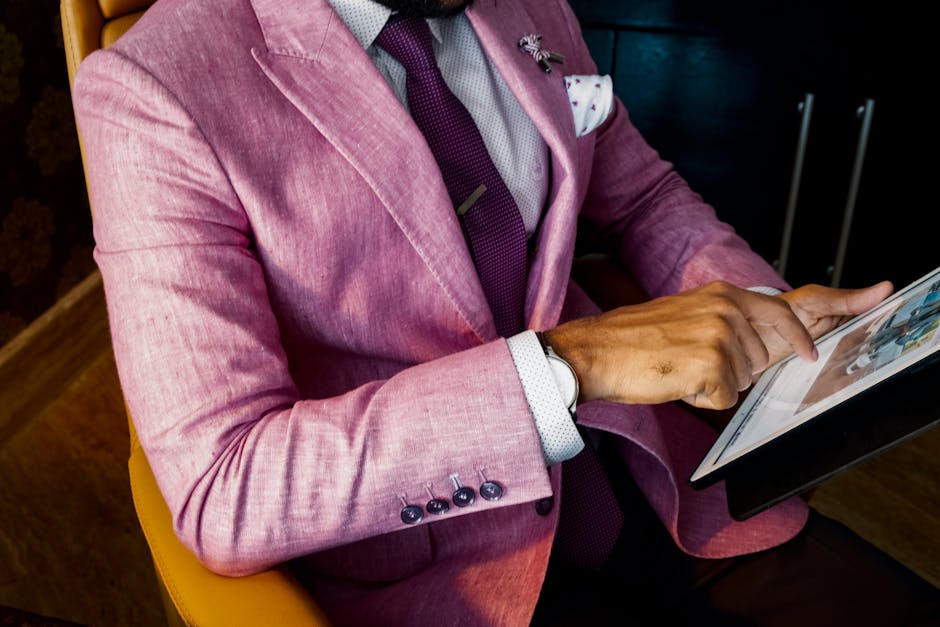 Get a skincare regime sorted
You may already be a man with a skincare plan, but if not, you might want to sort something out before the wedding. Staying hydrated is a good first step here, as it will keep your skin as clear as possible the natural way. Exercising will also help to keep your skin looking glowing, but a good cleanse, tone, moisturise regime will also make sure you're at your best. Don't underestimate the power of clear skin, and get this sorted early.
So, there we have it! Three tips on how to keep yourself looking at your best before and during any wedding. So have fun, but don't forget that a well-tailored suit, alongside a well-matched tie and pocket square, will give you a bulletproof wedding look every time. And drink water! Ok, we're done lecturing you now…