I have always wanted to live in a simple home that is less cluttered and less of the unwanted stuffs. I believe that a home can do more when we spend time more on the things that really truly matters to us. This resonates to me being a work at home mom because I am always busy managing the home as well as maintaining my home business. Hence, I want to as much as possible keep things at the minimum. There are a lot of tips out there that you can find online, but the things that really matters to me is keeping the things that truly mattered or those which are important and necessary like an office chair and a work station because I face the computer and my desk most of the time. I wanted lesser distraction and more focus on what I wanted to achieve for that week or month.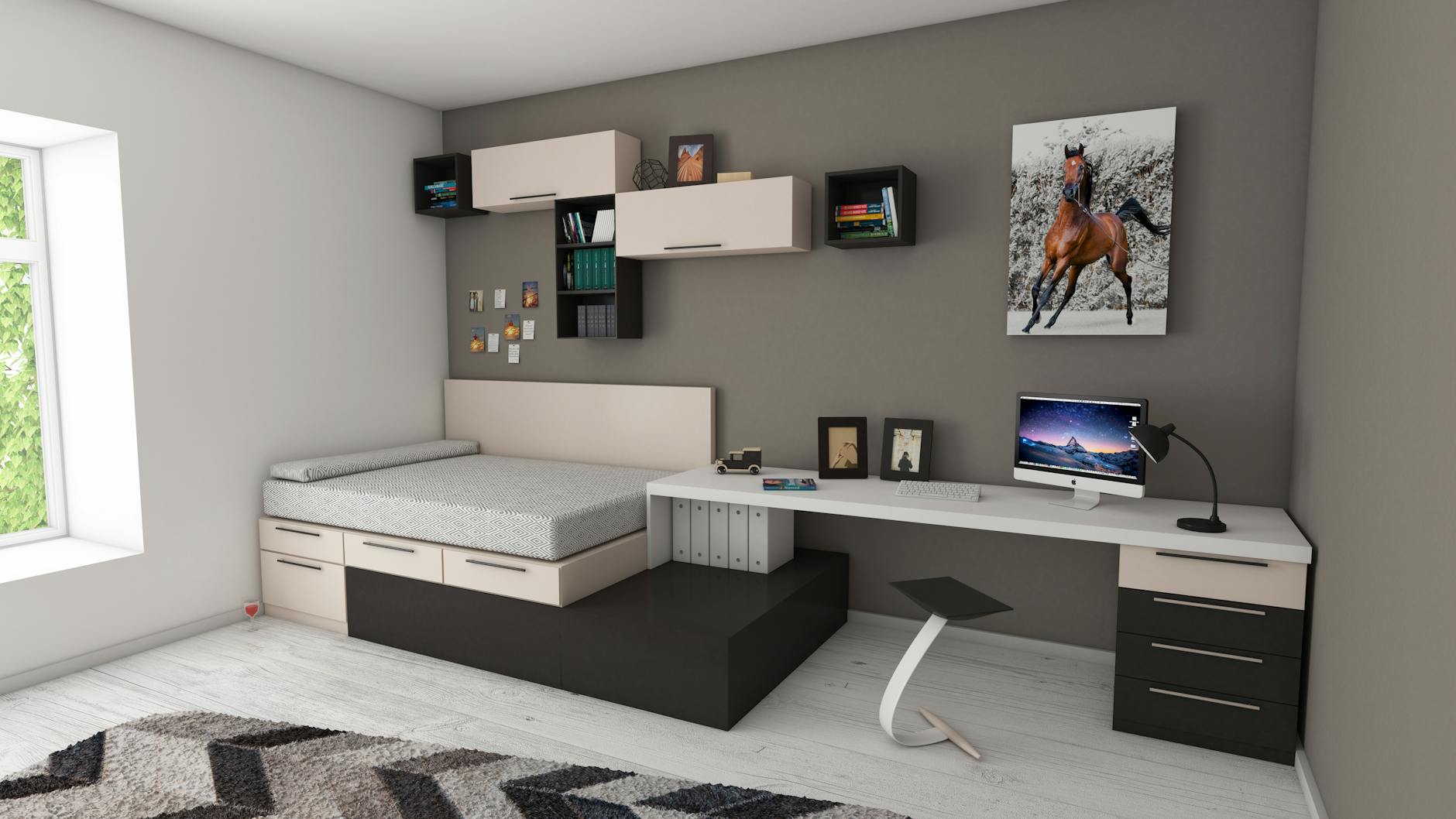 MAKE A LIST
 This is when a lot of people choose to downsize. They would rather be in something more cozy and homely. There are, of course, other reasons for downsizing, such as money constraints. No matter what applies, you should use this opportunity to clear out unwanted items and get rid of unnecessary clutter. We have some top tips for you on how to do so below.
One of the best things to do is make a list of everything you own. This can be somewhat difficult if you have turned into a bit of a hoarder, but it will all be worth it! Ask yourself the following question: If all of these items were destroyed in a fire, what would be the things that you replace? It is time to get real about what you really need and what you are simply holding onto encase it may come in handy in the future (but if we are honest, it probably won't).
You should then make three lists – must-haves, things that you can do without, and things you could replace. Must haves are those you are going to take with you to your new home. Things you can live without you will get rid of; you should consider donating them if they are still in good condition. Finally, 'things you could replace' are items you'd like but you don't necessarily need. You can sell these and then replace them once you are in your new place and see what space you have. For example, if you have a big television, you could swap it for a smaller one.
FURNITURES TO CONSIDER
The latter point is important because you are obviously not going to have as much space in your new home. If you are going to downsize your property, this may mean you need to downsize your furniture too. The massive reclining corner sofa you have at present may not work in your new property. Head to https://www.dirtcheaprubbishremoval.com.au/Lounges-Couches-Sofas-Disposal-Sydney.php if you need to get rid of a sofa. You will need to downsize the big furniture pieces; that's for sure.
You also need to give yourself plenty of time to sort everything. You will be amazed by how long this can take. If you only give yourself a weekend to go through your things, there is only one thing that will happen – you will start off with good intentions, being somewhat ruthless, but after a while, you will get fed up and you will end up taking a load of unchecked boxes with you. In the end, you will simply take some of your clutter and unnecessary items to your new place.
LOOK AT THE THINGS THAT YOU DON'T USE
Being ruthless is the key to success, but knowing when to be ruthless and when to hold onto something can be difficult. One of the best ways to approach this is with the one-year rule. If you have not used something within the past year, it is unlikely that you are going to use it in the year ahead. Of course, if something has sentimental value, that's different.
DIGITISING OPTIONS
Finally, you should digitise whatever you can. Head to https://www.popsci.com/digitize-handwritten-notes for tips on digitising written notes. Do you have endless boxes of photographs or perhaps a huge box of financial documents? You can easily put these onto a CD or a USB and take them with you that way. Simply keep hard copies of the important stuff, such as your birth certificate.
If you are downsizing your home, you can't take everything with you that is in your home at present, otherwise, it will feel too cluttered and be difficult to live in. Now is the perfect opportunity to start clearing up and get rid of the things that you don't need.