Ever since we moved to our new place, I have always wanted to setup a mini garden where I can lounge and see some of my awesome plants. I grew up in a place where my father would always grow a plant whether it be an ornamental plant, an orchid or a herbal plant , the house was always full of greens! And once we left my parents house to have our own as a small family, I carried with me the plants we had from home some of the herbal plants I carried along with the move was my oregano plant and also my aloe vera plant. They are very much easy to maintain and also they are very easy to propagate. Some of the plants indoor which I also invested in were the snake plants and some succulents and fortune plants.
If you are looking for some garden ideas and inspiration, here are some suggestions
View this post on Instagram
Consider artificial outdoor hanging baskets
All plants, structures, and features in your garden are exposed to the elements every day. Whether it's rain, sun, snow or wind, it all has an impact on them and this impact can sometimes be negative. Artificial outdoor hanging baskets, however, are designed to weather all seasons and come out undamaged at the end.
Their durability is far superior to that of the ordinary real houseplant. This plant, dependent on a static climate and certain positive seasons of the year for survival, cannot cope when the weather changes for long periods of time, or is particularly strong during a short one. For instance, when the sun is hidden behind grey clouds it is devoid of photosynthesis, and when the rain doesn't fall its roots are starved for water. The Winter is often the harshest time of the year, as although many flowers have been designed by evolution to cope well within it, many others simply wither and die. Artificial hanging baskets, however, face none of these issues.
Created out of man-made shipping materials rather than by nature's design, each green, decor silk basket is not a natural living flower or plant organism and as such is not dependent on the sky above or the ground below to keep them alive. This means they can decorate decking and patio areas come rain or shine. If it rains, its petals get washed; if it snows, the basket gets full; and if the wind blows, then it swings side to side. Yet at no point are these artificial flower hanging baskets at any risk of wilting, crumbling or otherwise. Although not indestructible – they're not made out of titanium, after all – they are capable of weathering many storms.
Invest in some rattan sun loungers
If you don't have sun loungers in your garden at present then you will seriously regret this once the sun begins to shine. After all, how else are you supposed to achieve a glistening glow? A quality sun lounger offers you the ideal way of gaining a beautiful tan as well as the perfect place to relax and enjoy a cocktail as you watch the world go by.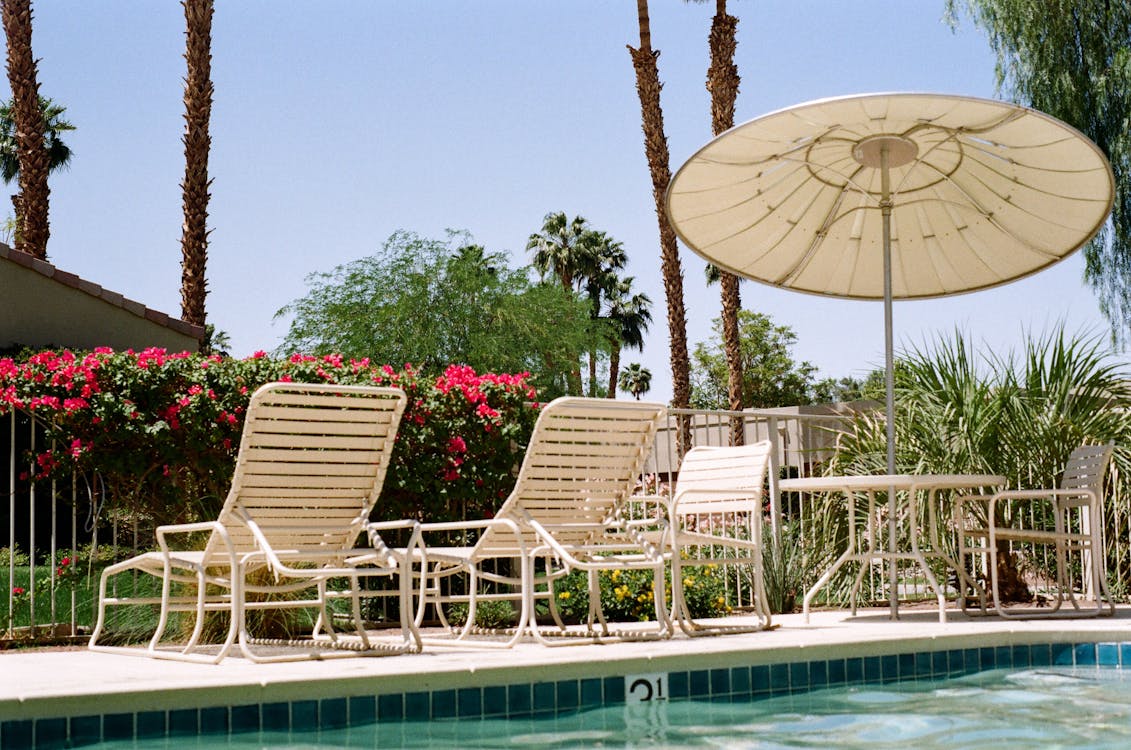 Nevertheless, in order to achieve utter relaxation and a comfortable tanning experience, you need to ensure you buy the best sun loungers. Rattan is certainly the best choice to go for. But, why is this so? And aside from material, what else should you consider when purchasing your loungers?
Why are rattan sun loungers the best choice?
Before revealing what you need to consider before you buy your rattan sun loungers, it is first essential to determine why rattan is the recommended choice. There are several reasons why this is the case. The quality associated with this material is outstanding. Not only will your sun loungers last your for many years to come, but their appearance and quality will not be compromised by the weather. This is because rattan is weather resistant. Thus, when the sun is shining you need not worry about the material fading as you would experience with the majority of other popular outdoor furniture materials. Aside from this, the beauty of rattan is another reason why so many people tend to love outdoor furniture made from this material. It boasts a very natural and authentic style, and this is widely appreciated.
How to find the best rattan sun loungers for you
Now that we have determined why rattan is such a popular choice, you need to find the best loungers for you. It is always recommended to use the internet in order to find the best sun loungers for your home. After all, there will be a wealth of different companies offering this product and thus you can compare them against one and other and ensure you find the best deal.
One of the first things you need to consider when buying rattan sun loungers is the style of them. The problem with metal sun loungers and alike is usually the fact that they have a gap in middle whereby the joints are so the head of the sun lounger can be moved in order to suit your comfort. These can be exceedingly uncomfortable. They are not as common with rattan, yet it is recommended that you are mindful of this.
Furthermore, when it comes to style you also need to consider the colour of your sun loungers. Of course, rattan itself is brown. Nevertheless, you can get light and dark finishes and thus this is something you need to consider. Furthermore, you will need to buy fabric cushions in order to make the sun lounger comfortable. If you are lucky then these will come with the lounger, or you will at least have the opportunity to add them on for an additional cost. The fabric presents you with the chance to add more colour to the lounger. You can opt for something bright and vibrant, or alternatively something more neutral which will give off a relaxing and St. Tropez style vibe. The choice is of course up to you.
Aside from this, when buying rattan sun loungers you also need to consider how many you are going to need to purchase. If you have a look online you will see a lot of companies offer these in sets. Take a look around as some sets will come with a table included too. These are recommended because you will make savings in comparison to if you bought two single sun loungers.
And finally, price is obviously a crucial factor too. After all, you don't want to have to break the bank in order to have somewhere to relax and sunbathe in your garden. Nevertheless, you should be mindful of anything that seems too cheap to be true. Remember, rattan is a material providing great levels of quality, and you don't want to lose out on this by being sucked into a cheap deal.
If you consider all the points that have been mentioned in this article then you should have no trouble finding the perfect rattan sun loungers for you.
Get ready for socializing season with a pop-up gazebo
Pop up gazebos are becoming more and more popular as people see them as a great garden addition. Not only do they provide a shaded area but they look great too. And because they are not permanent structures this means that they are easily portable. People often take their gazebo with them if they are going away on a caravan trip, or if they are using it for the purpose of a boot fair or a fete.
A pop up gazebo is definitely a worthy investment, but how do you find the right one for you? There are several key decisions you need to make. The first thing you need to decide on is what material the pop up gazebo is going to be made from. You have two different things to consider; the frame and then the covering. When dealing with a pop up gazebo it is recommended to go for a metal frame, such as aluminum. Only the permanent versions tend to be made from wood. When dealing with the covering go for one that is made from a waterproof fabric.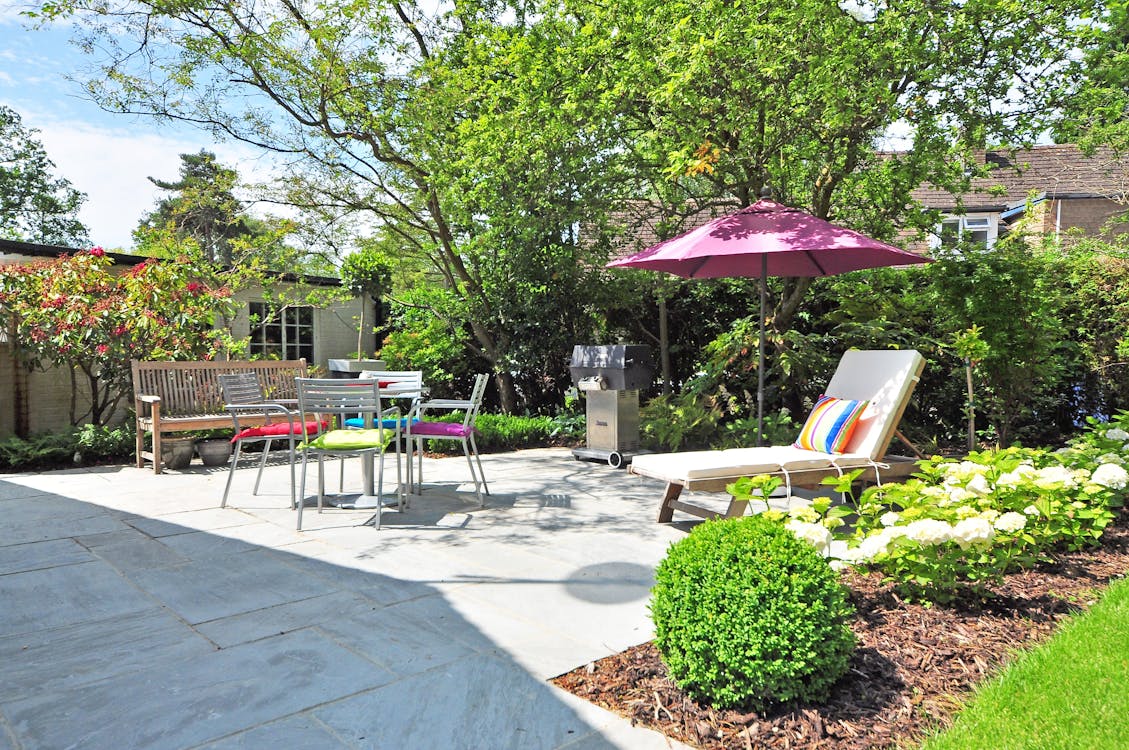 Once you have considered the material of the pop up gazebo you should then cast your attention towards the appearance of it. What colour gazebo do you want to buy? There is no right or wrong when it comes to this; merely decide based on personal preference. You can try and match the gazebo into the current style of your garden. After all, if you have lots of blue accessories in your garden, then you will want to go for either a blue gazebo or a colour that complements the blue. You should have no trouble finding the colour you want. There is everything from green to burgundy to white to yellow to black pop up gazebos available online nowadays.
After you have considered the two points that have already been mentioned, you then need to think about what size of gazebo you want to buy. Typically you can buy a gazebo that is anything from 2m in width to 6m. When determining what size gazebo you want you need to think about how many people are likely to sit inside and what furnishing you wish to accommodate too – how many chairs, tables etc. Nevertheless, you also need to consider the size of your garden too. You don't want to go for something that is too big and is going to take up your entire outdoor space. Furthermore, if you are planning on taking advantage of the portable feature frequently, then you will probably want to go for a gazebo that is a little smaller to accommodate your boot fairs, fetes, caravan visits and alike.
And finally, you need to make sure the pop up gazebo you are considering is strong and wind resistant. Essentially this relates to the quality of the product. The last thing you want to do is end up purchasing a gazebo that is going to fall over all the time! Nonetheless, if the gazebo is not durable, robust and wind resistant then there is every possibility that it will.