Hi friends! Do you love milk tea? Recently I noticed that many milk tea shops are sprouting in Cebu. One of them is the cult favorite Coco Tea. Just this year, they opened their first branch in SM Seaside (March 2019) and the second branch this September 2019 at Ayala Center Cebu.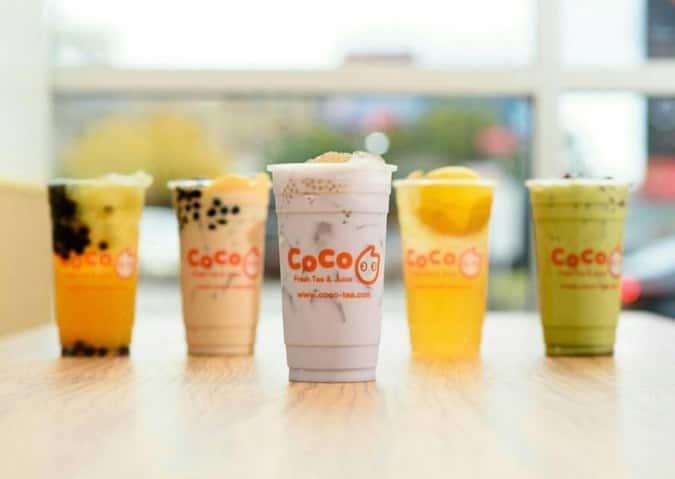 As a tea lover myself, I am very much interested to try out other variations of drinking my tea and one of them is milk tea. We all know that drinking tea offers a lot of health benefits too. But some of the benefits get blocked as reported when added with milk. Hmm,  am not sure about it but more and more are still drinking milk tea though.
Tea is loaded with antioxidants called catechins, whether its black tea, green tea, etc. Previous research showed that drinking tea improves blood flow significantly, as compared to drinking plain water. But adding milk in tea, showed that is completely blocked the antioxidant benefits of improved blood flow
A third CoCo branch in Cebu is underway and might open the second quarter of next year.
Tan added that the Cebu branches are the first CoCo branches in the Visayas.
"We felt that the CoCo brand and the Cebuano lifestyle are a perfect match. Cebuanos are known for their love for good food and having a fun, relaxed vibe. They also love to hang out with their friends and families and these are exactly what CoCo stands for," Tan shared.
Tan brought CoCo to the Philippines five years ago from the milk tea capital of the world, Taiwan. It has rapidly become a top player in the Filipino milk tea craze and is one of the strongest markets of the CoCo brand worldwide.
Just recently, CoCo was awarded the Favorite Milk Tea brand in the Philippines, a testament of its leadership in the milk tea market segment.
Most CoCo stores are filled with long lines from yuppies and millennials, and GrabFood and FoodPanda delivery persons too, ordering the following popular variants from its menu:

CoCo Milk Tea
Pearl Milk Tea
3 Buddies Milk Tea
Panda Milk Tea
Passion Fruit Tea Burst
Matcha Slush with Salty Cream
Salty Cream Milk Tea
Chocolate with Pudding and Pearl
Lemon Dunk
CoCo leads in the global tea market with a formidable 4,000 branches spread out across the world and posting an incredible sale of 100 cups per second globally.
In Metro Manila, where it has become go-to-milk tea brand, a cup of CoCo is ordered every 4 minutes via Grab Food alone.
Tan shared with the Cebu media that they are also partnered with Grab Food delivery in Cebu so that those who crave for CoCo may just order via the app to get their favorite CoCo fix.
Tan added that both CoCo Cebu branches will carry all CoCo blends that are available in Metro Manila, including the latest Chocolate Caramel Cream Slush which he described as "Waves of caramel blended with chocolate slush over velvety salty cream making it a drink that is decadent for the local palate." Chocolate Caramel Cream Slush is a blend that's exclusive and created for the Philippines.
The other CoCo bestsellers which have now become favorites as well of the Cebuano customers are the Panda Milk Tea, 3 Buddies, White Pearl Milk Tea and Passion Fruit Tea Burst.
Tan is very optimistic about the future of CoCo among Filipino milk tea lovers and continues to respond to clamor for more branches nationwide.
"We continue to explore expansion to other areas and bring CoCo closer to our customers. At the same time, we also try to come up with new flavors that we know our customers would love," Tan said.