If you've been lucky enough to come into some money, either through inheritance, from a bonus from your employer, or by winning a financial reward, then you might be thinking about using the funds to put into your home. By investing in your property, you are investing in your future and your family's future, in addition to ensuring that your home is the most incredible place to live. 
You may have been thinking about doing up your home for a while, however until you came into some money, you were unable to make the updates that you wanted to make due to financial restrictions. However, now that you have the funds to do up your home, you may be wondering what areas of your home it would be most beneficial to invest in. 
To help you to make smart investment decisions when it comes to your home, we have put together a few tips and ideas to have a read of and take note of. These ideas should help to make the process of knowing where in your home to invest in, far easier to determine.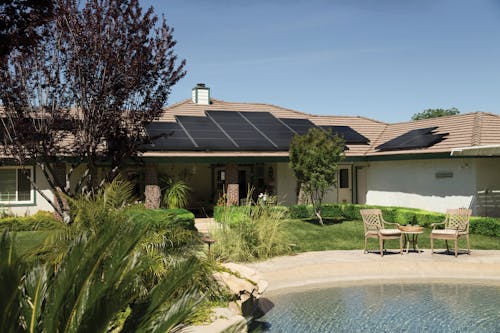 Consider adding solar panels to your home 
One option to consider is having solar panels added to your home. If you live somewhere that gets a fair amount of sunlight, then you may want to consider having solar panels added to your property's roof. While solar panels are undoubtedly a large investment to make, they will significantly add value to your home, as well as seriously decreasing your energy bills – so solar panels are definitely an investment worth looking into. 
Invest in underfloor heating 
Another option to consider is whether to invest in underfloor heating for your home. When it comes to adding value to your home, you should definitely consider underfloor heating as an option. While transitional heating systems are all well and good, underfloor heating boasts a range of unique heating benefits, such as distributing heat evenly across the room, for instance. Another benefit of underfloor heating is that while it works at lower temperatures than traditional heating, it can still warm up a room just as quickly as a radiator and it costs less to run. 
Have aircon incorporated into your home
Does your home lack an air cooling system? Well, now could be the ideal time to invest in one – with summers getting hotter and basic fans doing little to cool homes down effectively, having an air conditioning system installed would not only add value to your home but it would also improve yours' and your family's comfort during spells of hot weather during the summer months. Air conditioning might seem like an expensive investment, but the fact is it's worth the cost and is definitely worth considering. 
So there you have it, a few simple ideas for easy ways that you can increase your home's value while improving the property and the living experience it offers. When you come into some money, regardless of where it came from, naturally you want to make the most of it and spend it in a way that has an impact, such as by using it to improve and enhance your home.