As a new blogger, when I first decided to monetize my site using affiliate marketing, I remember doing a lot of research on the best high paying affiliates programs to join.
The task is exhausting to do finding some real affiliate programs to join to.
In this post you will  find out the best highest paying affiliate program you can join as a blogger  irrespective of your niche.
I love affiliate marketing, it is one of the best ways to monetize your site and earn passive income as a new or seasoned blogger. Many successful bloggers use affiliate marketing as a way to monetize their blogs.
What Is Affiliate Marketing ?
Affiliate marketing is when you recommend products and services you use and love to your audience and earn a percentage commission when a sale is made.
It is a sure fun way to earn while also creating content for your blog. You can create passive income with just affiliate marketing alone.
Tip: You'll need to start and set up your blog before applying to these affiliate networks to increase your chances of being accepted.
Besides having your own platform is the best way to maximize your full affiliate income potential.
WP Engine – Get 3 months free on annual plans
Apart from affiliate marketing, there are other ways you can monetize your blog.
Can I Really Make Money with Affiliate Marketing?
---
Making an income from affiliate marketing can take a while and certainly may not happen overnight.
How long it takes will also depend on several factors, for example, how do you intend to promote the affiliate links?  What's your strategy?
What has worked the most for me when it comes to affiliate marketing is by gaining your readers' trust, giving them a reason why they should use the promoted product, how it will benefit them or why you love it so much. With the right strategy, there is no limit to how much you can make with affiliate marketing.
Affiliate marketing is not just for advertisement purposes, it also works better when the product or services you wish to promote is relevant and is beneficial to your readers.
High Paying Affiliates Program for Bloggers
This is great because once you are accepted into that network, you would have easy access to different merchants under the network as they relate to your niche. What I love about this is that not only is it easy for you to keep track of your affiliate income and sales, but you will also have access to a lot of merchants with different commission percentages all under one umbrella.
Examples of such networks  is Share a Sale and Awin.
There are many affiliate programs out there, and it is easy to get really confused or overwhelmed, so joining a network like a share a sale is a great place to start.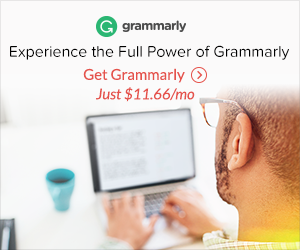 The percentage of commission you earn will depend on the affiliate program, and it differs from network to network or from merchant to merchant.
1.SHARE-A-SALE
Share a sale is absoulutely a great place to start with affiliate marketing not only do they have a lot of merchants to be partner with but they also have really good system put in place that is easy to use.
Not only is it easy to join, but it also has over 4000 merchants with affiliate programs that you can join under this network.
Share- a sale affiliate is a perfect network for any niche. You will easily find a merchant with an affiliate program that you can promote on your blog irrespective of your niche.
The platform is very user friendly and very easy to find high paying merchants with products you can promote that your readers will be interested in purchasing.
These products range from physical products to digital products and services, and each merchant offers different payment options, e.g., pay by click, pay by lead, or pay by sale.
Here are a few of my favorite high paying  affiliates within share a sale;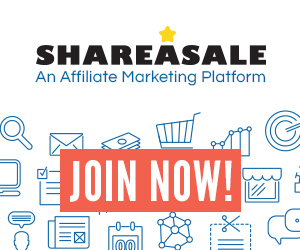 2. ULTIMATE BUNDLES
Ultimate Bundles is by far my best stand-alone high paying affiliates program that I highly recommend.
The website collects digital products into bundles and offers them at hugely discounted prices for a short time period.
They have bundles available on various topics, from blogging to productivity to photography to healthy eating and mastering your finances.
Each bundle is offered for just a few days (usually available for just 5 days in a flash sale) at different times throughout the year.
Sometimes there is a second flash sale within the same year.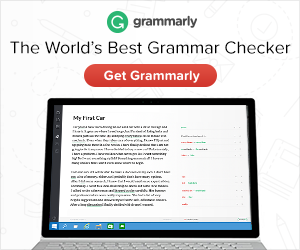 The bundles are usually filled with valuable resources,  e-books, e-courses, printables, and lots more, all at very discounted prices.
You earn 40% of each bundle that you sell and are paid out monthly by Paypal.
One of my favorite bundles that they offer is their genius blogger toolkit.
I absolutely love the Genius Blogger Toolkit. It is packed with all the necessary tools and resources for all bloggers.
Whether you just started a blog, or looking to grow your blog,
Trying to really understand SEO
Grow an email list
Monetize your blog
Learn more about affiliate marketing & Improve your affiliate marketing strategy
Create your digital products, market it, or work on paid campaigns…
Certainly a great affiliate marketing opportunity
Also if you purchase one of the bundles, you'll get a refund back when you make 5 sales.
They have lots of bundles such as the productivity bundle, the photography bundle, the genius bloggers toolkit, and lots more.
 You'll be sure to find one that will be relevant to your readers.
3. AMAZON ASSOCIATES
Amazon's affiliate program is a great high-paying affiliate program for a beginner because they have products to promote in every niche.
So no matter your target audience, you'll be sure to find products from amazon to promote.
Everyone shops on amazon, so it'll be familiar to your readers and available in many countries.
You can also decide how you want to display your products after you sign up. There are options for using just text links or product images.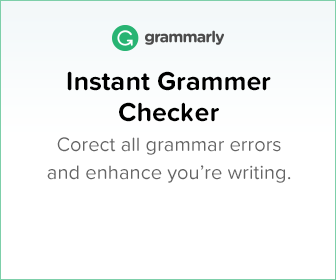 The cookie window for amazon is 24 hours, so any purchase made within 24hours through your link will count as a sale for you.
Amazon's affiliate is perfect for a beginner blogger. The platform is easy and straightforward.
However, after you have applied, you'll need to make 3 qualifying sales within a 180 day period to be fully accepted.
If you are unable to make the required sales within the time limit, you'll be removed from the program ( You can always apply to rejoin)
The commissions are also really low but they have a low payout threshold as well you won't have to wait to make 100 dollars or more before you can get paid.
4. CREATIVE MARKET
Creative Market is my go-to for everything design. Resources like design templates, themes, fonts, graphics, everything you need to make your brand stand out, and lots more.
They offer a lot of valuable resources, so if you are a part of their affiliate program, I am sure your users will definitely find something they love.
Creative Market has an incredible choice of products that will benefit your audience, especially if you write about graphic design or something related.
Creative Market is great option for affiliate marketing despite its restrictive niche
Wrapping Up
Affiliate marketing is a terrific way to make money with your sites, and any of these programs is an awesome place to begin.
However, one thing to keep in mind is, in other not to get overwhelmed, start with a few affiliate programs first.
Especially the ones with products that you have used and loved so you can honestly recommend them to your readers.
Try not to come off as too salesy, and most importantly, don't treat your affiliate links as just an ad display.
It's best to get creative, and you will do better when your reader can see why the products will be valuable to them.
Don't forget to like and share this post.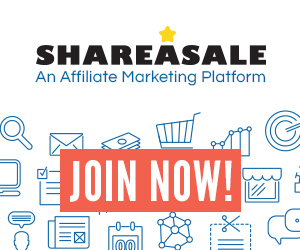 reposted and edited made from https://acupofmeagan.com