Before you begin with the stress of wedding preparations, you need to know how you're going to propose. While this is not as much hassle as the actual wedding, it's still important for the proposer to know what they are doing, when they are doing it, and where it will take place. Everyone wants their proposal to be as memorable as possible, so how can you make that happen?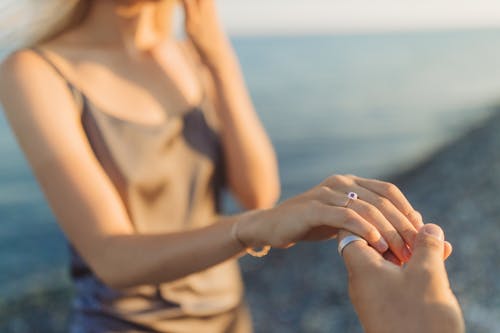 Know That You Both Want It 
There is nothing worse than proposing to someone who isn't vibing the same way, and no matter how close you think you are and how much of a future you're destined to have with one another, you may be surprised how many proposals are rejected.
At the very least, you should discuss proposals and marriage with your partner, even if you don't plan on doing it right away. The more you discuss your future, the more confident you will be once you get down on one knee and then you'll be more than happy to visit a jeweller like Australian Diamond Brokers.
Give Yourself Plenty of Time 
Impulsive proposals rarely end well, but it isn't just because it is seen as a last-gasp attempt to save the relationship. If you're looking for custom engagement rings, you should remember that they can take a while to design and build, so don't expect them to arrive at your door the next day.
If you are planning to propose at a certain date, make sure you have everything ready beforehand. In some cases, an engagement ring can take up to two to three months before it is ready, so at least this amount of time should suffice. It will also give you the chance to plan and prepare something special.
Tell Those Who Are Most Important 
Many people believe that asking the father for his daughter's hand in marriage is out-of-date and even a little sexist. But, you should still tell the most important people, even if you are not asking for permission.
Telling their family and close friends will make it seem less like you've sprung a surprise, and proves that you've put some thought into it. You can also ask your friends if you need anyone to help you during the proposal, such as snapping the perfect photo or arranging reservations and other bookings. 
Make It Something They Will Remember
Everyone wants to plan something unique for the engagement, but it doesn't need to be a huge production. What's most important is doing something that your partner will remember for the rest of their life. 
You can go big and do a proposal treasure hunt, which is especially good if you combine it with another celebration, such as their birthday. However, even a fancy dinner and a walk to your favorite place can be enough. As long as they are happy, it will be something they will remember. 
Yes?
If you've done everything correctly and haven't made a silly impulsive decision, proposals are not as scary as you think. Still, you want to make sure it is memorable and you hear that magic word after bearing your soul, and this plan should make that a foregone conclusion.